The Ministry of Health and Welfare excessively stressed the need for vital care in its administrative briefing for 2023, inviting criticism from civic groups for seeking to privatize the healthcare industry.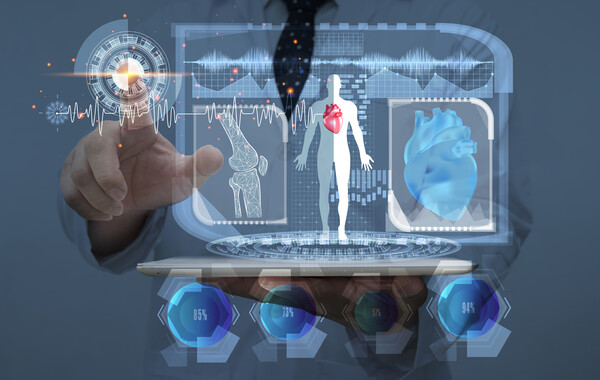 "The ministry's administrative plan for this year materializes the pro-business spirit following the slogan of 'the government and business are the same,' and 'all ministries should be industrial ministries,'" said the campaign headquarters to prevent medical privatization and realize free medical care, a unit of the People's Solidarity for Participatory Democracy.
It added that the core of the health ministry's administrative plan this year is to reduce coverage and pursue the privatization of healthcare services.
The headquarters said the ministry's plan to replenish essential healthcare by making insurance coverage more efficient is a "deception." It then cited the downsizing of the plan to rebuild and relocate the National Medical Center (NMC) as an example.
"The ministry says it would reduce coverage and replenish essential care with the money thus saved, but it is a deception," it said. "The government will give money to appease private hospitals that encourage overtreatment while not hiring doctors for essential care, saying it does not help to increase their revenue. Ultimately, the government will waste insurance money and increase people's burdens."
The headquarters said, "The government has scaled down the NMC that provided essential care but said it would strengthen vital care. The finance ministry says there are too many hospitals in the area the new NMC will be built. That means the national medical institution should be downsized not to hinder private hospitals' business."
It added that the government had revealed its true intention too early by dashing cold water on the expansion plan of NMC while wanting to appear as if it sought to enhance essential care.
Besides, the headquarters noted that the government's enhanced supports for frontier technologies and the bio-health industry are little different from plans to help businesses earn more money.
"The government has also put forth plans to privatize healthcare services, to introduce telemedicine, commercialize personal medical information, support digital health, and ease regulations on evaluating new technology," it said. "These are aimed to help businesses make quick money by allowing hospitals to use unproved technology and equipment on patients."
The health ministry emphasizes eased income disparity, essential care workforce, and strengthening medical infrastructure, but it said its policy goes in the opposite direction. Reducing coverage will increase medical costs for the public while refusing to invest in essential care and supporting businesses' money-making.
"The incumbent administration has taken political power with the thinnest margin of votes in history but acts most waywardly. After undergoing the disastrous pandemic costing tens of thousands of lives, this government remains so cold-hearted as to abandon essential care," it said. "The health ministry's administrative plan is also far from health and life. We cannot help but why the government should exist."
link