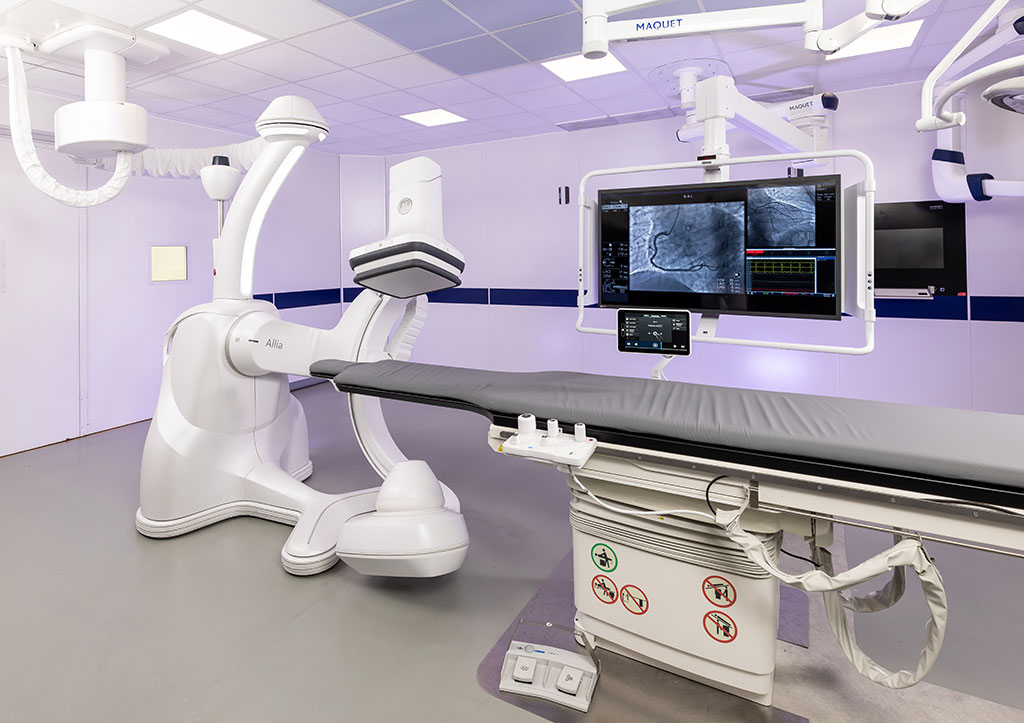 Image: The new Allia IGS Pulse has received US FDA 510(k) clearance (Photo courtesy of GE HealthCare)
Cardiovascular diseases (CVDs) are increasingly common and remain the topmost cause of death worldwide. As the medical community works to manage these conditions, there's a growing need for less invasive surgeries. In fact, a survey shows that around half of interventional operations are conducted in settings where doctors find it challenging to interact effectively with display and interface functions. To overcome these issues, a new image-guided system (IGS) has been developed to enable interventional cardiologists and other specialists to fully utilize image-guidance technologies by enhancing workflow and improving image quality.
GE HealthCare's (Chicago, IL, USA) Allia IGS Pulse – the latest addition to the company's IGS offerings – includes an innovative imaging chain designed to deliver high-quality images at appropriate dosage levels, tailored to suit the complexity of cardiology interventions and varying patient sizes. It offers a customizable workspace to meet the specific needs and preferences of the operator. Notably, Allia IGS Pulse is the first system to feature a monopolar X-ray tube specifically for capturing images during interventional procedures. The tube operates quietly, facilitating a better working environment during the operation. Its small size also allows clinicians to obtain images from difficult angles, aiding in a more comprehensive understanding of coronary artery structures. MyIQ technology is integrated into the system, letting clinicians easily choose from four distinct image styles with just one click, without requiring additional radiation exposure.
For treating complex cardiovascular diseases, Allia IGS Pulse offers high-quality imaging even for patients with a BMI over 30. The system's minimal pulse width and unparalleled X-ray peak power effectively reduce motion blur, allowing for clearer visualization of moving parts like vessels and medical devices. To make the procedure more efficient, the system incorporates AutoRight PLUS, an advanced version of GE HealthCare's intelligent imaging chain that uses AI. This feature automatically adjusts seven key parameters in real-time, such as the Focal Spot Shape, enabling clinicians to concentrate fully on the patient's treatment. Furthermore, the system includes a special toolkit to bolster dose efficiency, reduce dosage, and raise dose awareness GE HealthCare has now received US FDA 510(k) clearance for its latest image guided system Allia IGS Pulse.
"Interventional cardiology procedures require exceptional image quality," said Arnaud Marie – General Manager of Interventional for GE HealthCare. "I'm excited by the addition of Allia IGS Pulse to our interventional offerings because it addresses the very things clinicians continue to tell us present challenges in their day-to-day practice. By developing new features to further evolve our core platform, we're helping to reduce complexity and improve the operating environment so that clinicians can have a personalized workspace that better enables them to keep their focus where it belongs – on their patients."
Related Links:

GE HealthCare 
link